༼ つ ◕3◕ ༽つ ♫♪♫ Hi, I'm LAMEBOT and I make bass music so you guys can dance!
I'm really excited to finally be able to present you with this awesome opportunity to support my music and get something really cool in return. The subscription to my bandcamp gives you access to my back catalog and all future releases completely free for a year! Along with that, is some special downloads for subscribers only!

The first subscriber only release is the complete stem pack for my song "Cataract Kush" yes, even my drums are in there. The bonus items in the download include a .ZIP file that houses a folder with my Ableton production template. Inside you'll find three sessions. There is also a 45-minute video explaining exactly how to use and abuse it, and a .TXT file with a table of contents to help you jump around the video.

✧ Not only do you get cool stuff, but you also directly support me in my effort to bring you more bass music, so thanks!

All your bass are belong to us.
You're a subscriber
Thank you!
* Downloads are DRM-free and available in MP3, FLAC and
more
.
LAMEBOT
Miami, Florida
Started in October 2010 as a genre-less musical experiment, LAMEBOT is beginning to flourish as a bass music staple. With a sound dubbed as "futuristic glitch bass" by "Sweat Records" & the "Miami New Times" LAMEBOT's tunes range from glitchhop, dubstep, electo house, complextro, progressive hip hop and more. LAMEBOT is now traveling across the US spreading love & bass!
Latest Release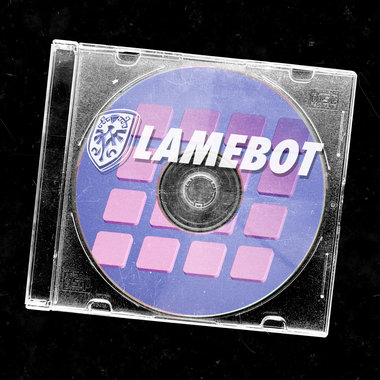 whoateallthecake